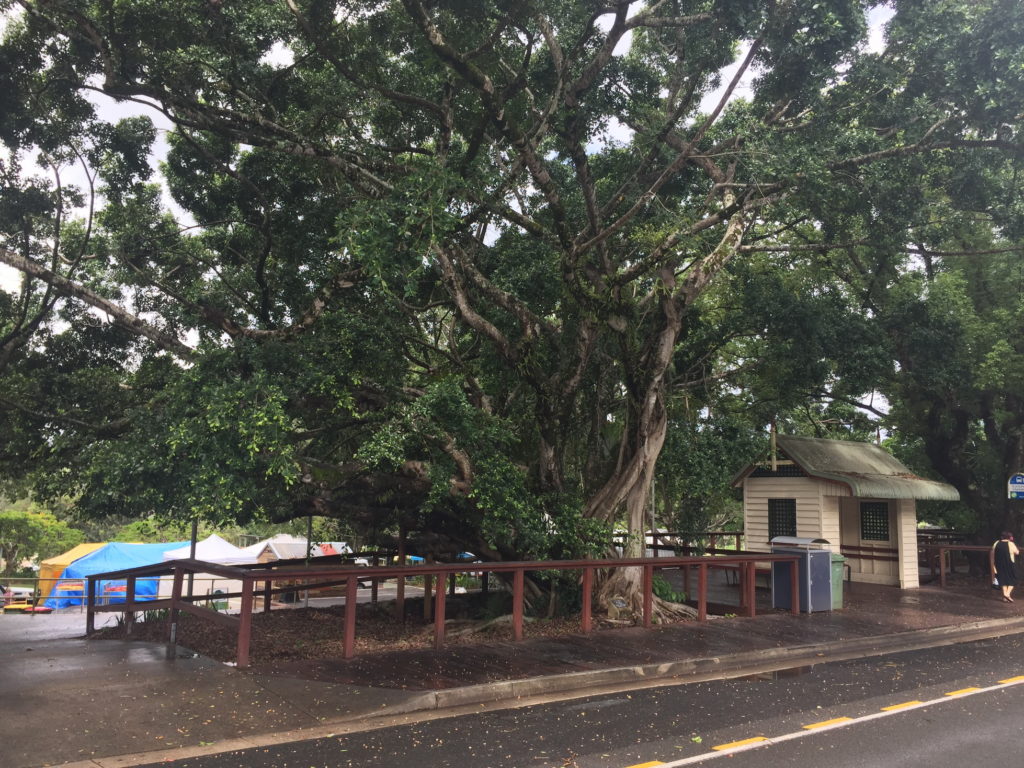 Visitors to the Sunshine Coast's famous Eumundi Markets enjoy the shade of Memorial Drive's mature figs, camphor laurels and lilly pillies, but few shoppers will know the significance of the trees, or the stories of the men and grieving families they remember.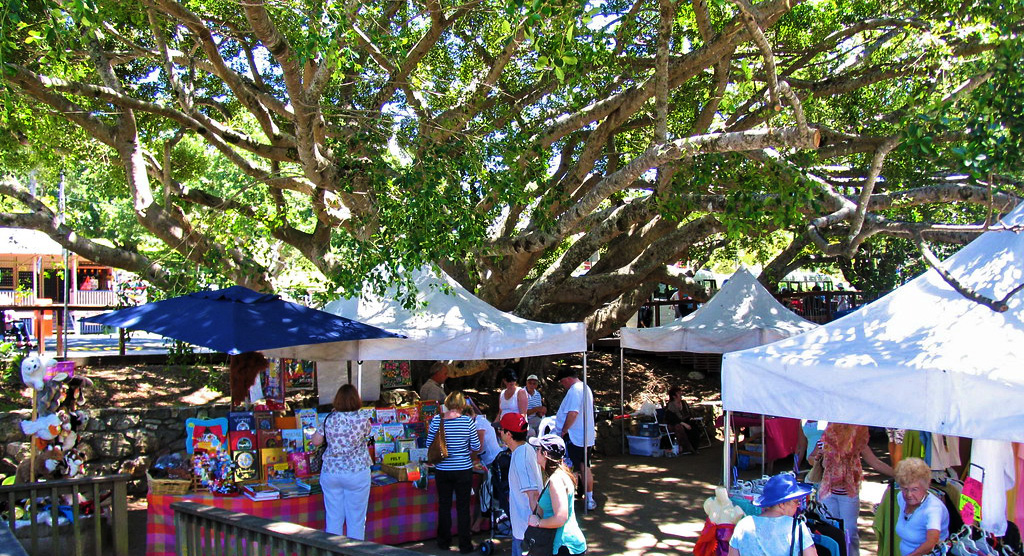 Between 1914 and 1918, 87 sons of Eumundi and the surrounding district enlisted to serve in the Great War. 20 would not return.
"Teddy went missing in action," recounts Roy Sirl of his great uncle, Edward (Teddy) Allen. "And Old Ned, his father, always insisted he'd come home — right 'til he died. He'd say, 'Ted'll come back'. Because he wasn't reported killed, he was reported missing. 'Ted'll come home,' he'd say. He never gave in."
The missing Edward Allen's resting place is thought to be Polygon Woods in Belgium, the site of a battle that saw 5,770 Australian casualties and shelling that reduced the one-time woodland to little more than stumps and broken timber.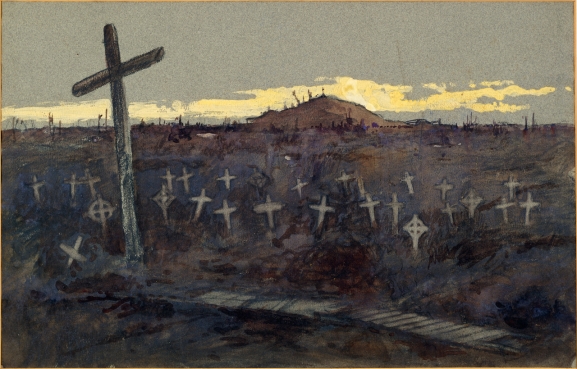 On October 6, 1917, the Eumundi Women's Recruiting Committee planted six Queensland figs along Main Street (now Memorial Drive) and Gridley Street, and with relatives of the fallen they would add another 14 trees over the next two years. In total, 20 trees were planted, each representing a local whose life was lost in WW1. Many of the commemorated were born and bred Eumundi boys. Others had only just settled in the area. All were tragically taken too young.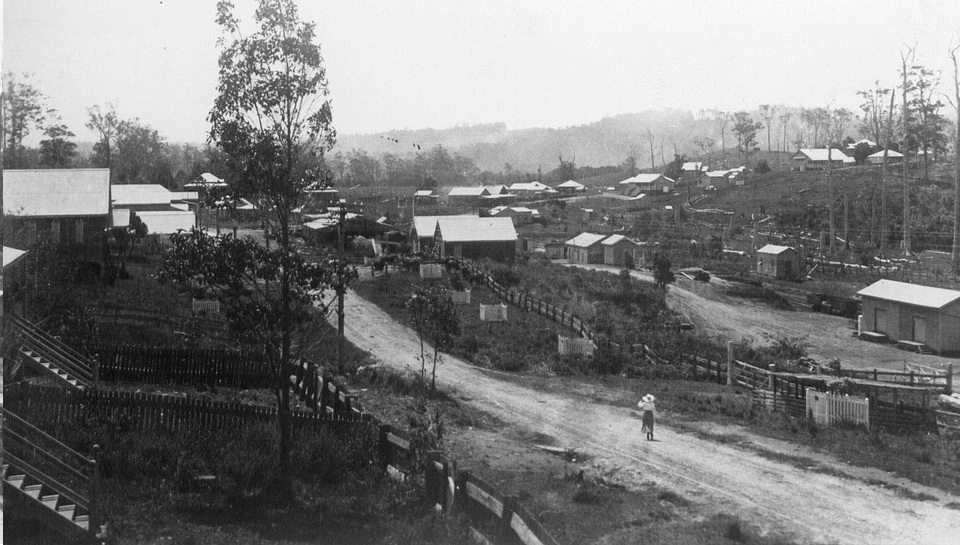 One tree stands in remembrance of a life lost not to warfare, but to a pandemic.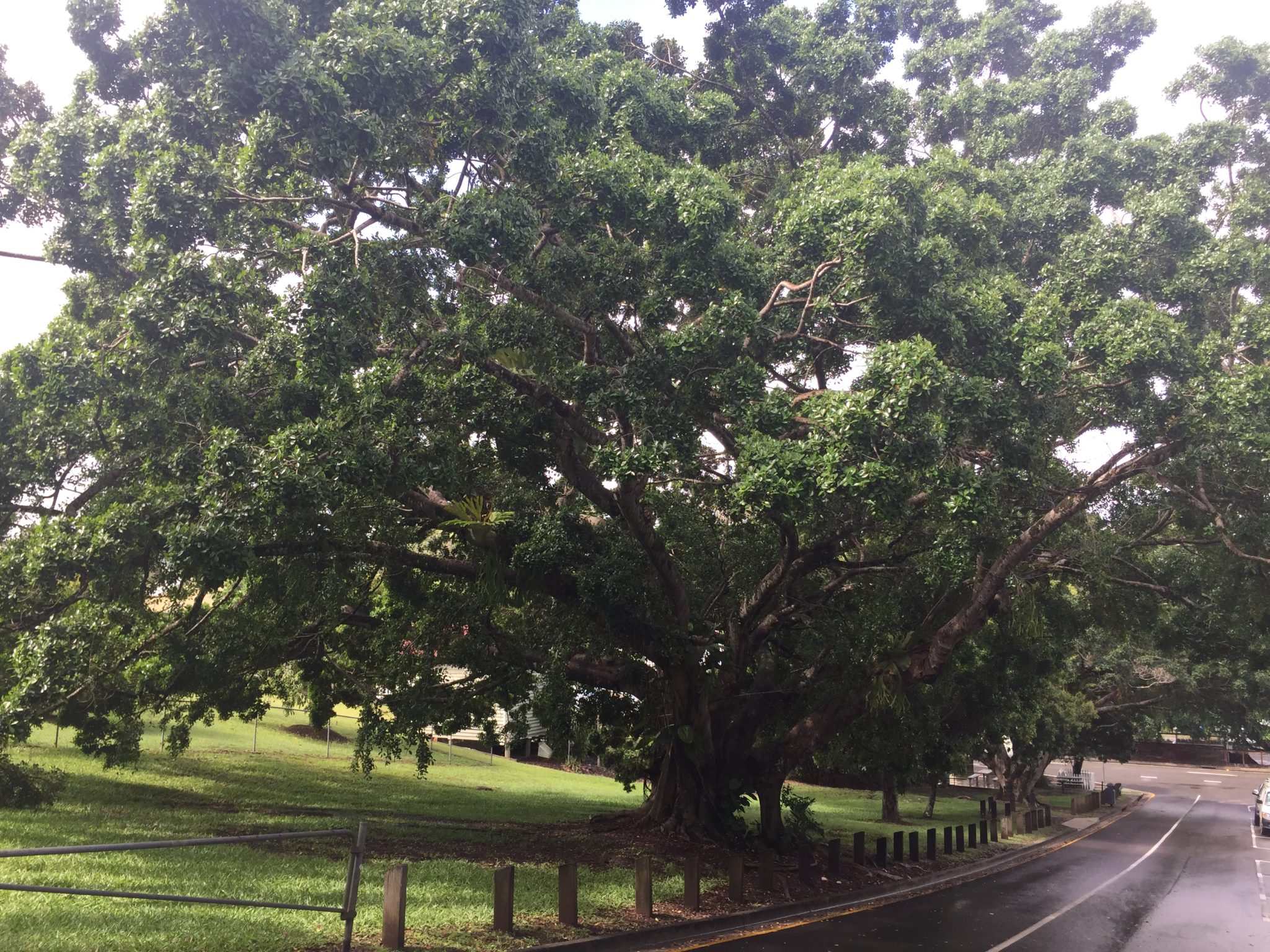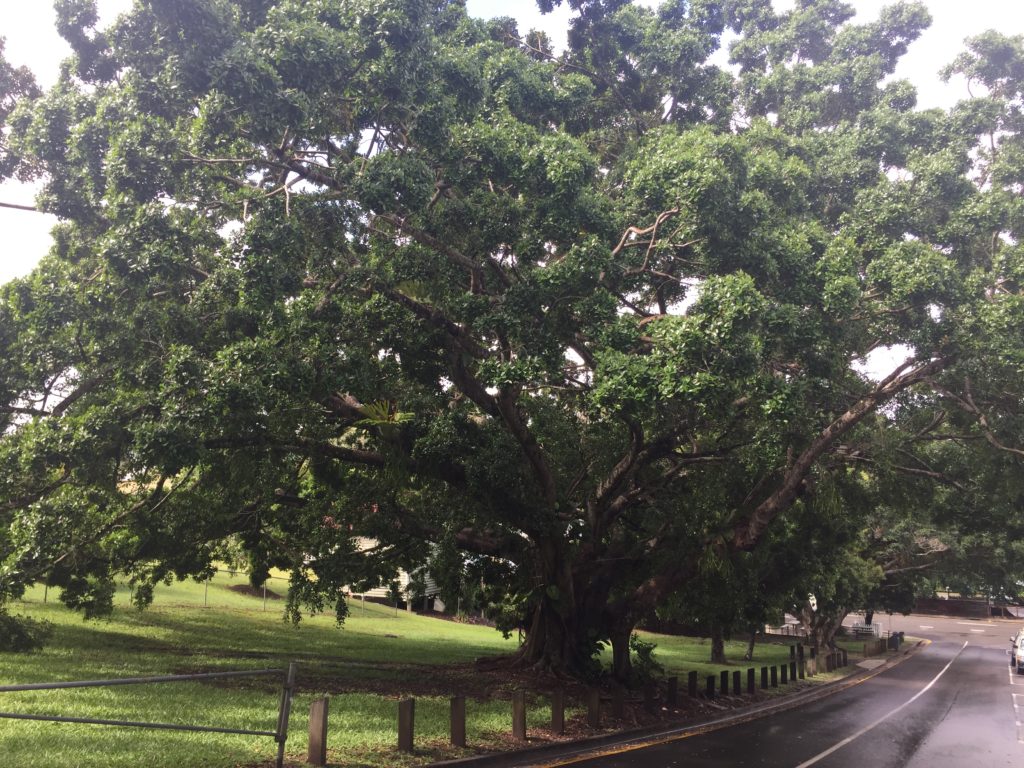 27-year-old Cyril Frank Abraham, a miner in the Eumundi area, enlisted in October 1917. By late 1918, the cramped, wet, bitter conditions faced by his battalion in France threatened his lungs.
"He was moved from one hospital to another and they found that he had bronchial pneumonia," says researcher Yvonne Atkinson in this oral history. "He was probably one of the victims of the Spanish Flu."
The 1918-1919 influenza pandemic, known as the Spanish Flu or 'La Grippe', overlapped with the end of the World War for nine months and eventually killed between 50 and 100 million people worldwide. The crowding of troops in trenches, camps, transportation and field hospitals did nothing to slow the unstoppable virus. When the disease finally arrived in Australia it claimed more than 12,000 lives.
On 28 December 1918 the Journal of the American Medical Association wrote: "1918 has gone: a year momentous as the termination of the most cruel war in the annals of the human race; a year that marked the end, at least for a time, of man's destruction of man; unfortunately a year in which developed a most fatal infectious disease causing the death of hundreds of thousands of human beings.
Medical science for four and one-half years devoted itself to putting men on the firing line and keeping them there. Now it must turn with its whole might to combating the greatest enemy of all — infectious disease."
Of the 20 original Eumundi memorial figs planted to commemorate WW1 servicemen, only five survive. The rest have been replaced over the years with three camphor laurels, three lily pillies, two flame trees (Brachychiton acerifolius) and a jacaranda. Original memorial plaques have also been replaced.
A replacement tree and restored picket fence maintains the integrity of the site and keeps the memory alive.
Unlike the flu he contracted, Cyril Abraham would never reach home and Australian soil. His illness was unforgiving and he died in October 1918. His body, moved once between cemeteries, remains in France.
Today, the community and children of Eumundi gather at the Memorial Drive trees to commemorate ANZAC Day, for school projects, for art exercises, and for markets — when they're not practicing social distancing.
---
Eumundi's trees of tribute make up Queensland's oldest Avenue of Honour, and are heritage listed.
Visit the Eumundi Avenue of Honour
Tell us the stories of your local living memorial
SOURCES
University of New South Wales: Australian ANZACs in the Great War 1914-1918
Curson P, McCracken K: An Australian perspective of the 1918-1919 influenza pandemic
Australian War Memorial: Battle of Polygon Wood
Australian War Memorial London: Polygon Wood, 'Roar of a Gippsland Bushfire', 1917
Stuart Read, Treenet: Avenues of Honour in the Landscape – Australia's Living Memorials
My Sunshine Coast: Trees of Tribute workshop in Eumundi
Queensland Heritage Register: Eumundi War Memorial
James T. Willerson, Texas Heart Institute Journal: The Great Enemy—Infectious Disease