Three Gallipoli Pines (Pinus brutia) were planted on 25/04/1987 to commemorate the 25 Royal Queensland Regiment's service in several conflicts. These living memorials are located within the Mothers Memorial Park, adjacent Burstow Street (opposite the intersection with Stirling Street), Toowoomba, Queensland.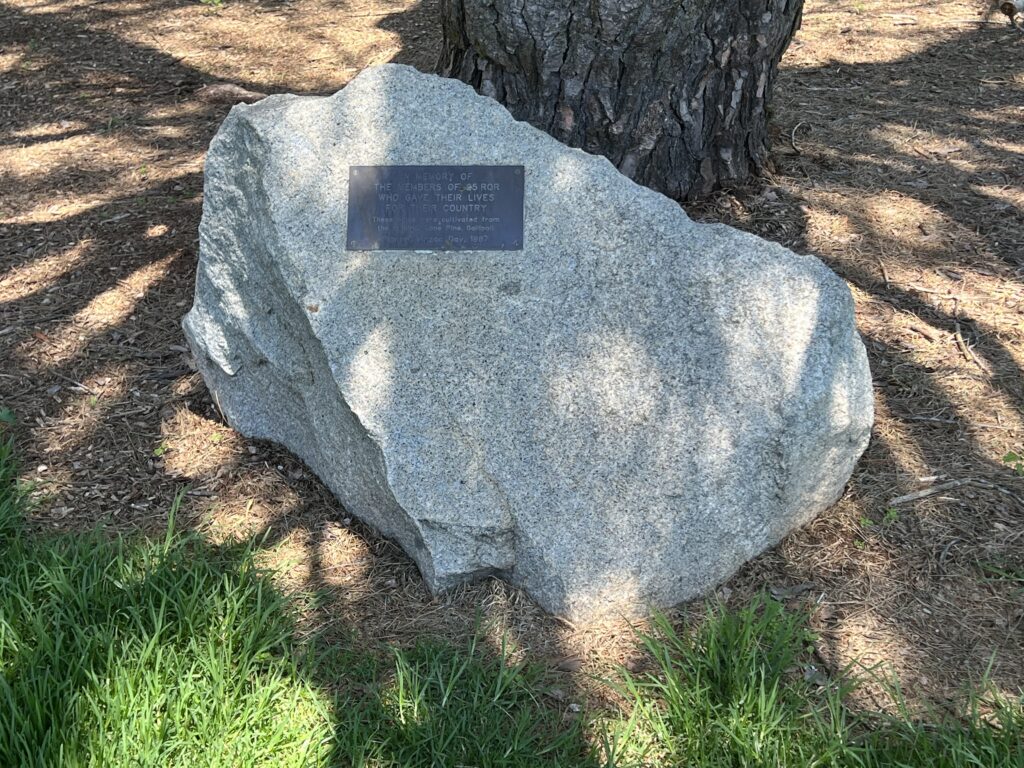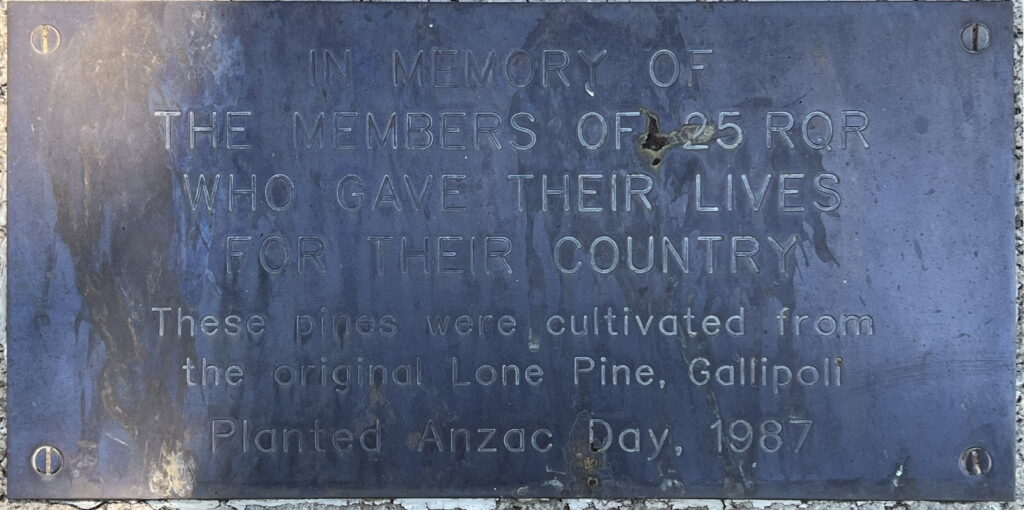 The 25th/49th Battalion, Royal Queensland Regiment (25/49 RQR) is a Reserve light infantry battalion in the Australian Army, based in the state of Queensland. Although it was officially formed in 1997, the unit can trace its lineage back to units that were formed in 1875 as part of the colonial defence force of the state of Queensland.
Additionally, in order to preserve the honours and traditions of the Australian Imperial Force, the battalion is the custodian of the battle honours awarded to two battalions that were formed for service during World War I. Following the end of the war, these units were raised again as militia units.
During World War II, these battalions were called upon to participate in the fighting in the Pacific. Following the end of the war, these units were disbanded although they were later re-raised as part of the Citizen Military Forces, which was the forerunner to the Australian Army Reserve that exists today.
Source: Wikipedia