Ceduna Soldiers Memorial Park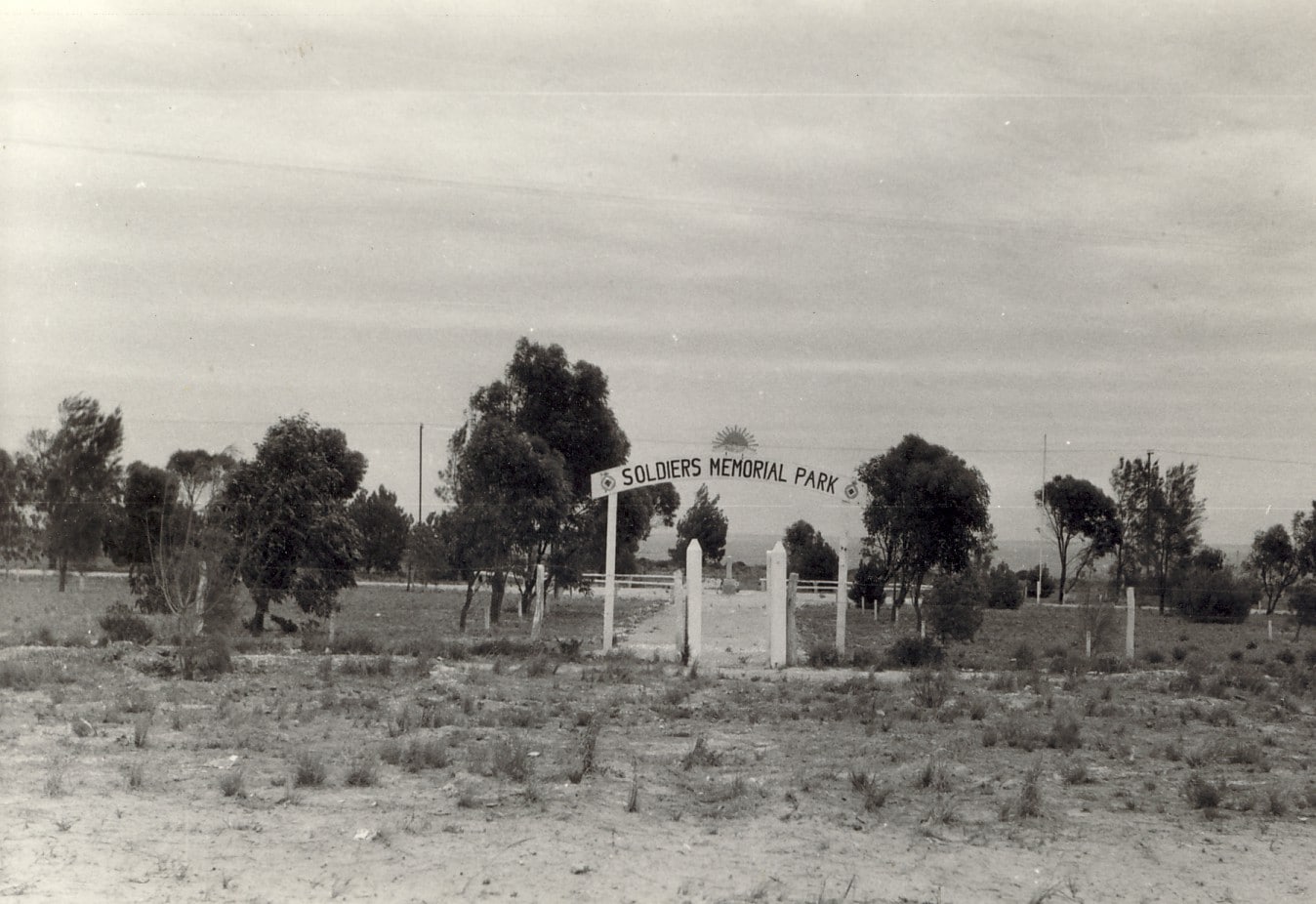 In March 1945 the local Country Women's Association (CWA) branch discussed planting 'trees of tribute' to commemorate the local men and women who served in World War One and World War Two. In 1946 the The Advertiser newspaper reported that 226 trees had been planted by the Ceduna CWA in Tribute Park to honour all service personnel who had enlisted from the district (MARIAN MARCH'S PAGE" The Advertiser (Adelaide, SA : 1931 – 1954) 11 September 1946: 5. Web. 25 Jan 2020 <http://nla.gov.au/nla.news-article35755333>). The park is now called Soldiers Memorial Park, and has a cenotaph erected by the District Council of Murat Bay dedicated to the "Memory Of Those Who Served And Those Who Fell" in the following conflicts: World War One, World War Two, Korea, Malaysia, Vietnam. A new brick arch was erected on Anzac Day 2015. This park is located at 4 Eyre Highway, Ceduna, in South Australia.
It was originally planned to be planted in the Ceduna Showgrounds but after much deliberation it was decided that there was not enough room to plant the required number of trees. The Clerk of the Council suggested that the reserve between the hospital and the town be used, and the CWA set to work planning the memorial with the co-operation of the Council and RSL of Ceduna. At a meeting in April 1946 it was agreed that an "application be lodged with the Lands Department for the portion of parklands bounded on the southern side of Ceduna terrace, the eastern side by the Main road and on the northern side by the hospital block, 176, to be dedicated as a reserve for the planting of "Trees of Tribute." (West Coast Sentinel (Streaky Bay, SA : 1912 – 1954) 24 April 1946: 7. Web. 8 Jan 2020 <http://nla.gov.au/nla.news-article168361464>.). 226 trees were planted in 1946, and in 1948 newspaper reports state that dead trees were replaced.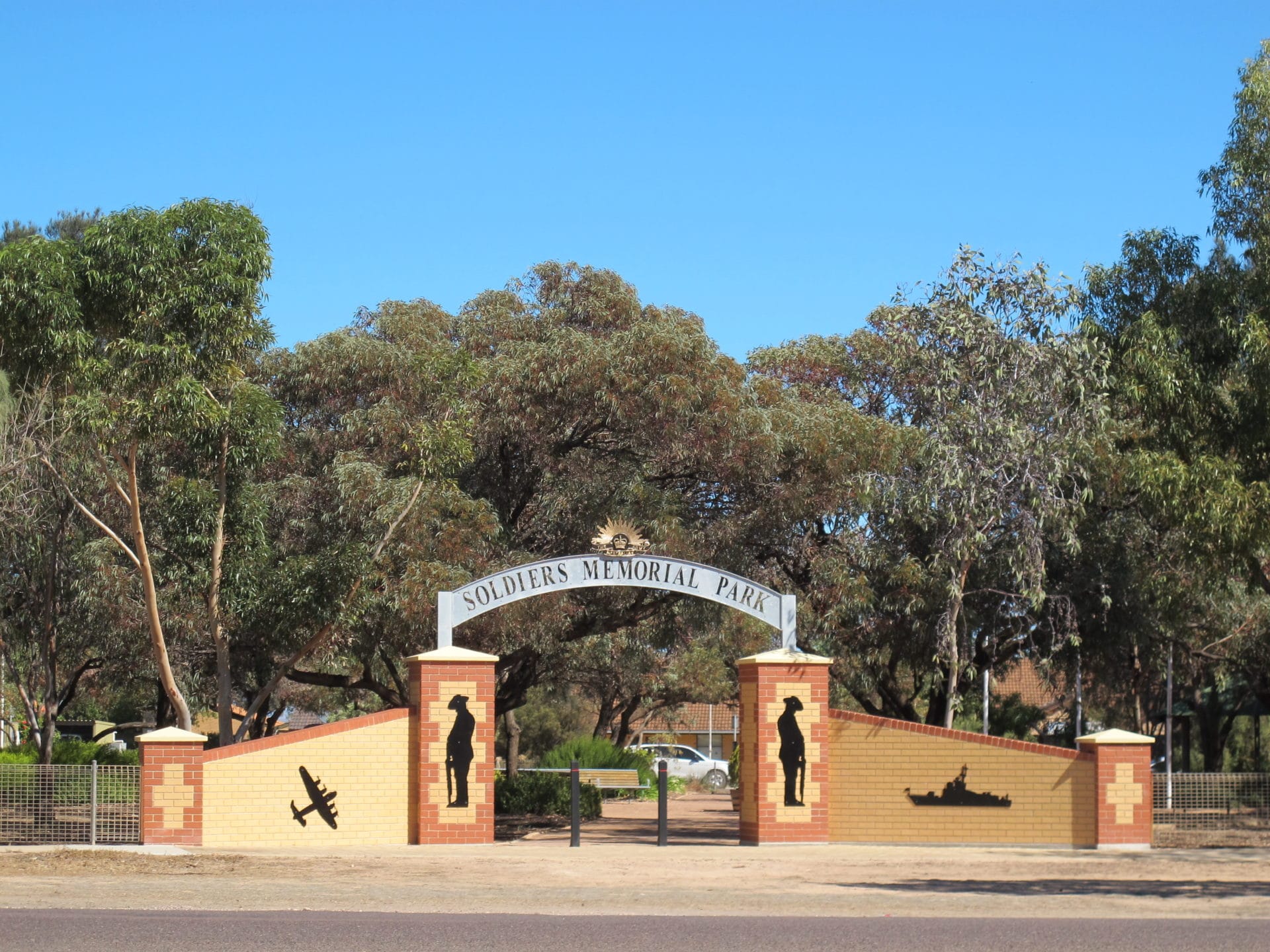 Further information and photos can be viewed at the Virtual War Memorial and the Monument Australia website.
Can you help to find out more?
Does the avenue/commemoration planting still exist?
Who is commemorated? (if known).
CLICK HERE to tell us more.