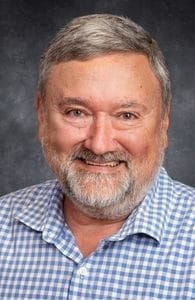 Tim began volunteering with TREENET in 1997 and his passion for bringing trees and nature back to cities and towns continues to this day. After studying wildlife and park management he began protecting mature trees and establishing saplings for the benefit of future communities. Studies in applied science, management, outdoor education, arboriculture, and civil engineering followed, to inform his work and research into civil engineering to better accommodate and support trees and urban nature. Tim's research has been presented at TREENET symposia, at national and international conferences, and published in peer reviewed journals.
After 32 years with local government, he took up operational command as Director of TREENET.
Tim is well placed to contribute nationally, not only to local government, but the broad professions that encompass urban forest advocacy, conservation, research and management.
A long-term champion of culturally significant and heritage trees, Tim's leadership role for the Avenues of Honour project, is an absolute bonus.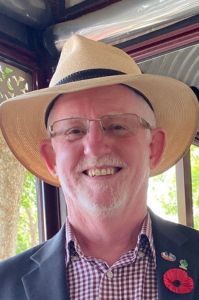 Volunteer Special Projects
Glenn enjoyed the role of Director of TREENET for 9 years, from January 2013 through to December 2021.
In a past life, Glenn has a background as a former school teacher and adult educator; followed by professional career in local government as a Natural Resources Officer and personal involvement in the care and conservation of natural areas for over 30 years.
As a former Natural Heritage Manager with the National Trust of South Australia, Glenn commanded the Trust's Register of Significant Trees. His experience supporting the panel of significant tree experts, only served to increase his love affair with culturally significant trees. Whilst Glenn is no longer an active volunteer with the Trust's Significant Tree Team, his passion for special-merit trees remains undiminished.
As a TREENET volunteer, Glenn's passion for heritage tree conservation continues to be rewarded with a focus on Australia's living memorials, for war service, sacrifice and suffering, through the national, Avenues of Honour project.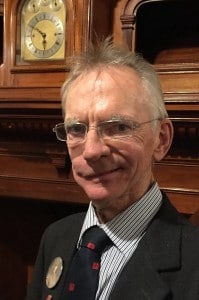 Founder, Avenues of Honour
David Lawry OAM founded the "Avenues of Honour" project in 2004.
He is also responsible for co-founding TREENET (Tree and Roadway Experimental and Educational Network) in 1997 with Dr Jennifer Gardner, former curator of the Waite Arboretum and was its Director until December 2012.
Retiring in 2023, David remains dedicated to Australia's living war memorials, serving on TREENET's Advisory board, helping to foster and support special initiatives to raise the profile of the Avenues of Honour project and its aims.
In 2008 he was awarded the Medal of the Order of Australia:

"For service to arboriculture and the environment, particularly through research and support for sustainable plantings in the urban landscape, and to the community through the Avenues of Honour project."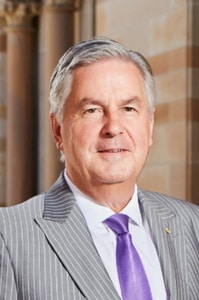 Rear Admiral the Honourable Kevin Scarce AC CSC RAN (Rtd)
Patron, Avenues of Honour
Kevin was born in Adelaide and educated at Elizabeth East Primary School and Elizabeth High School, was the 34th Governor of South Australia from 2007 to 2014. He served in the Royal Australian Navy from 1968, retiring in 2004. His appointments included service on HMAS Sydney during the Vietnam War, postings in Washington and London, Commanding Officer of HMAS Cerberus and Flag appointments as Naval Training and Naval Support Commander.
Kevin also specialised in military logistics and procurement, rising to the rank of Rear Admiral and Head of Maritime Systems at the Defence Material Organisation. After retirement, as Head of the South Australian Defence Unit, he led a government team that contributed to ASC winning the contract to build air warfare destroyers for the Australian Defence Force.
Kevin was awarded the Conspicuous Service Cross in 1994, the Knight of Grace in the Venerable Order of Saint John in 2007 and a Companion of the Order of Australia in 2008.
In addition to his former role as 16th Chancellor of the University of Adelaide (2014 to 2020) , Rear Admiral Scarce is Chair of the Adelaide Oval Stadium Management Authority, Chair of Cancer Council SA and President of Novita Children's Services. He is a Director of a number of public and private companies, a Governor of the Coopers Foundation and joint Patron, with his wife Liz, of Anglicare SA.