Memorial Park, an important landmark in Wanneroo honours the memory of brave servicemen and women through a living memorial.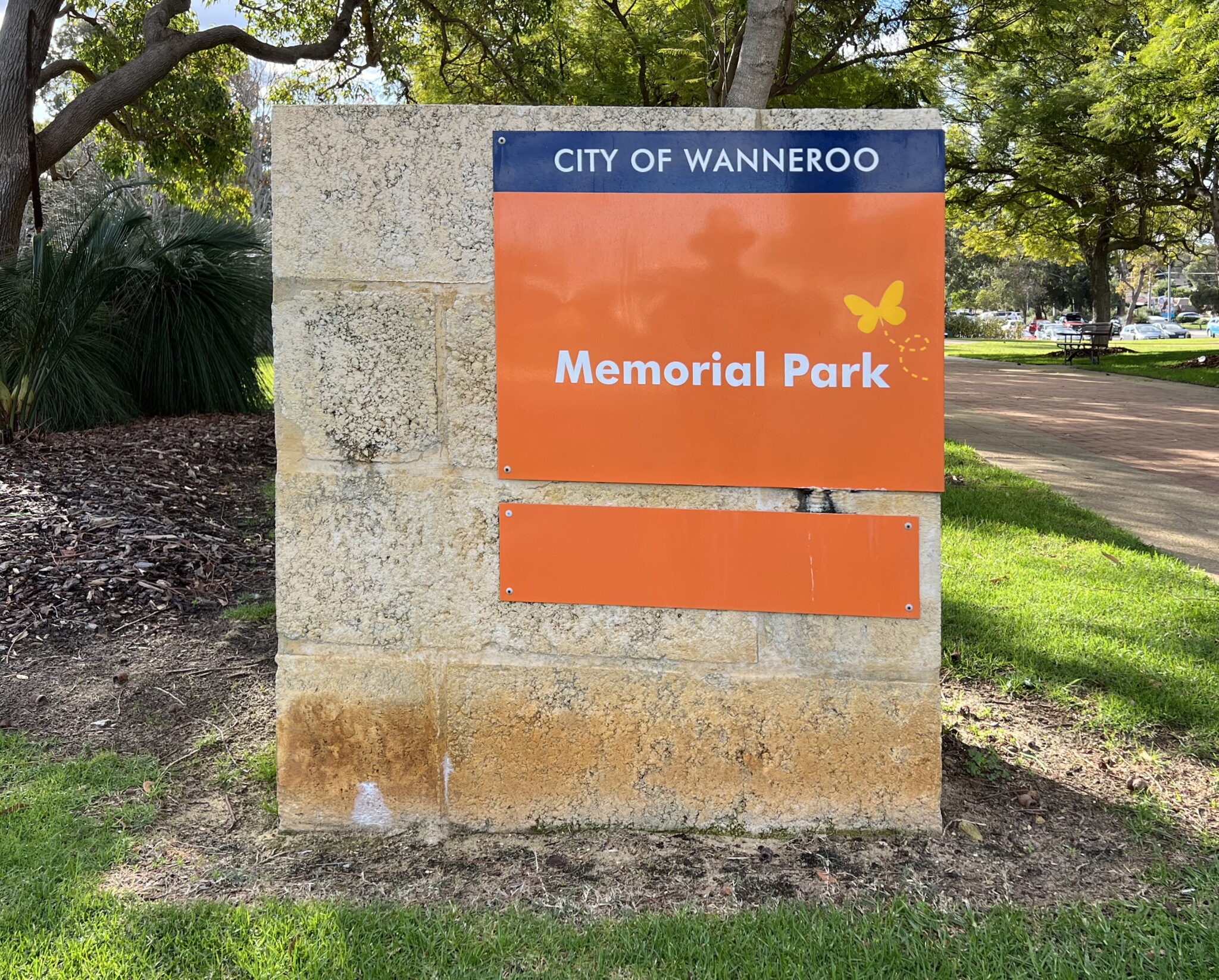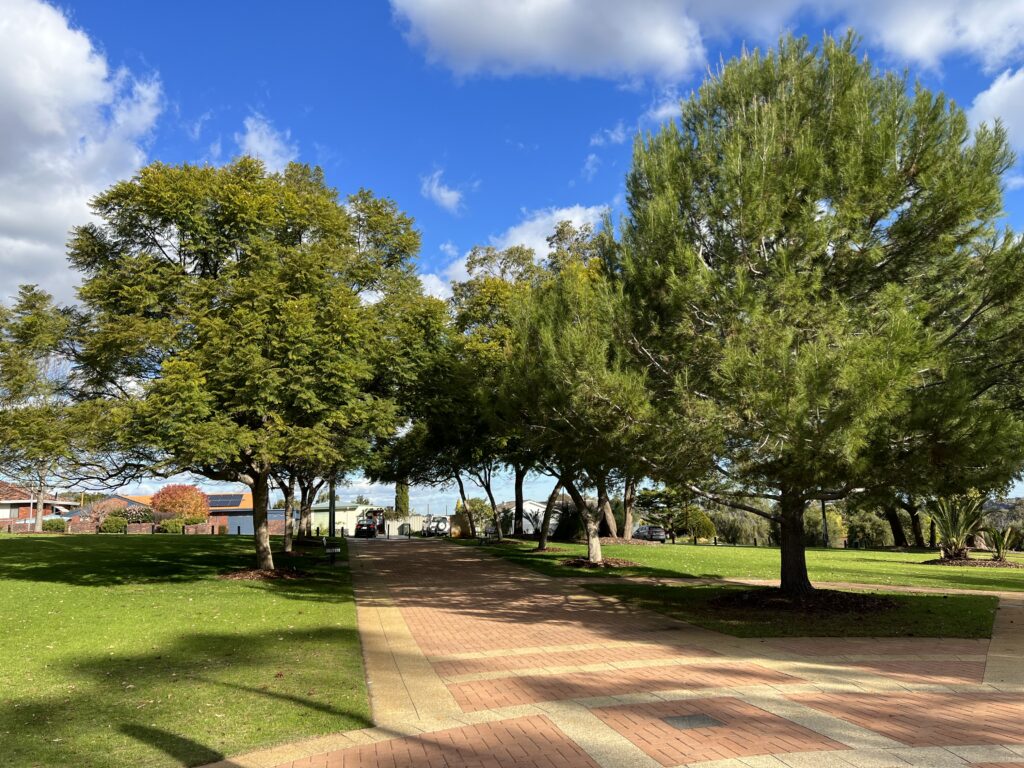 In 2014, Wanneroo Council approved the naming of the pathway leading to the Wanneroo War Memorial from Sinagra Street as the 'Walk of Remembrance'.
This designation pays homage to the dedication and courage displayed by countless individuals who fought for their country and for those who made the ultimate sacrifice.
Building upon this symbolic pathway, in 2018, The City of Wanneroo further demonstrated its commitment to honouring their heroes by approving the placement of eight plaques aligned to the Jacaranda trees (Jacaranda mimosifolia) of the Memorial Walk. These plaques were installed in collaboration with the esteemed Wanneroo RSL Sub-Branch.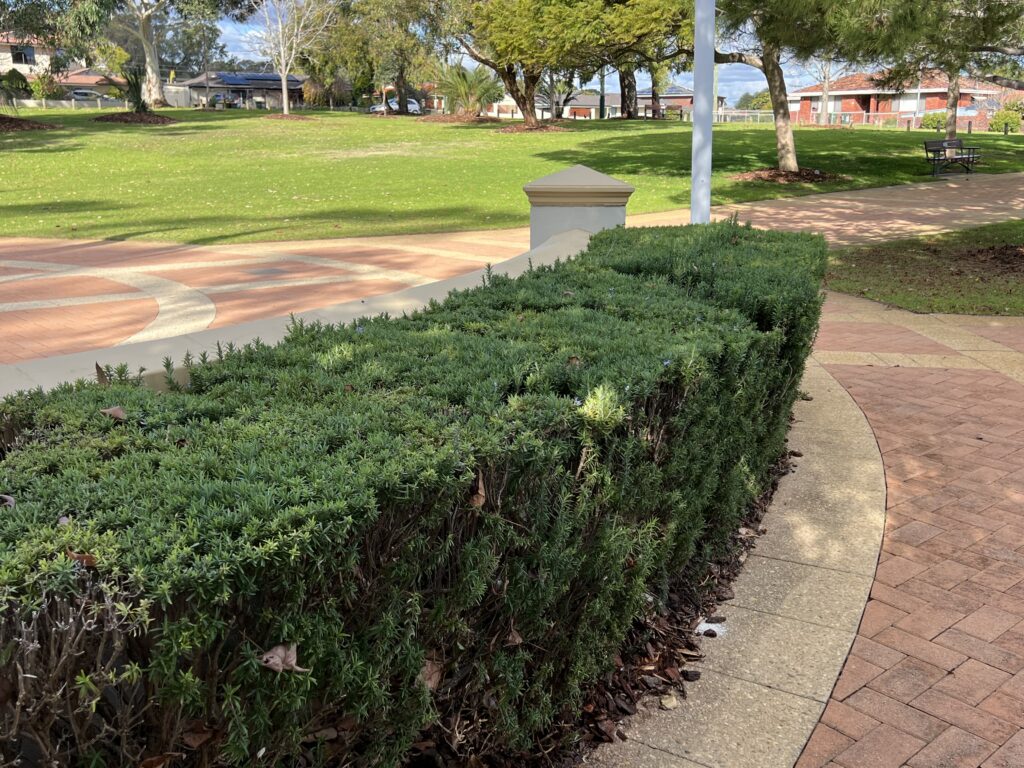 An inscription on a brass plaque attached to a small pillar reads:
'Rosemary for Remembrance'
The rosemary for remembrance hedge was planted to commemorate the
burial of the
'Unknown Australian Soldier'
in Canberra, ACT, on the 11th November 1993.
Bushes were planted by
His Worship, the Mayor pf the City of Wanneroo
Cr. G.A. Major JP
and members of the Returned and Services League
of Australia Ltd.
A Lone Pine tree and accompanying plaque, specifically commemorates all those who served under the seven conflicts of the 20th Century.
Images: Glenn Williams 28.06.2023
The Walk of Remembrance provides a serene and contemplative space for reflection and remembrance for future generations.